The head of a group helping people who have fled Belarus has been found dead near his home in neighbouring Ukraine.
Vitaly Shishov's body was found hanged in a park in Kyiv, a day after he failed to return from a jog. Police have opened a murder inquiry.
Police said they were investigating whether he had been killed and his death made to look like suicide.
Meanwhile a Belarusian Olympic sprinter who feared for her safety has been granted a humanitarian visa by Poland.
Mr Shishov led the Belarusian House in Ukraine (BHU), a group helping people who left Belarus, where opposition to the government is stifled.
He was one of many Belarusians who left the country as the security forces violently suppressed protests following the disputed re-election of President Alexander Lukashenko in August 2020.
Ukraine, Poland and Lithuania – neighbours of Belarus – are the main destinations for those fleeing persecution.
The United Nations said Mr Shishov's death adds another level to "our worries about what is happening in Belarus", and called for an investigation.
Mr Shishov's death is the latest incident to prompt international scrutiny of President Lukashenko's authoritarian government.
She said she had been forcibly taken to the airport for criticising team coaches, and voiced fears for her safety.
Earlier this year, there was an international outcry over the detention of opposition Belarusian journalist Roman Protasevich and his girlfriend, after the Ryanair plane they were travelling on was forced to divert and land in Belarus.
'We were warned repeatedly'
Police said that they had recovered Mr Shishov's mobile phone and personal items from the scene.
They are asking anyone who knew him to get in touch with any information about the last few weeks of his life and any possible threats to his life.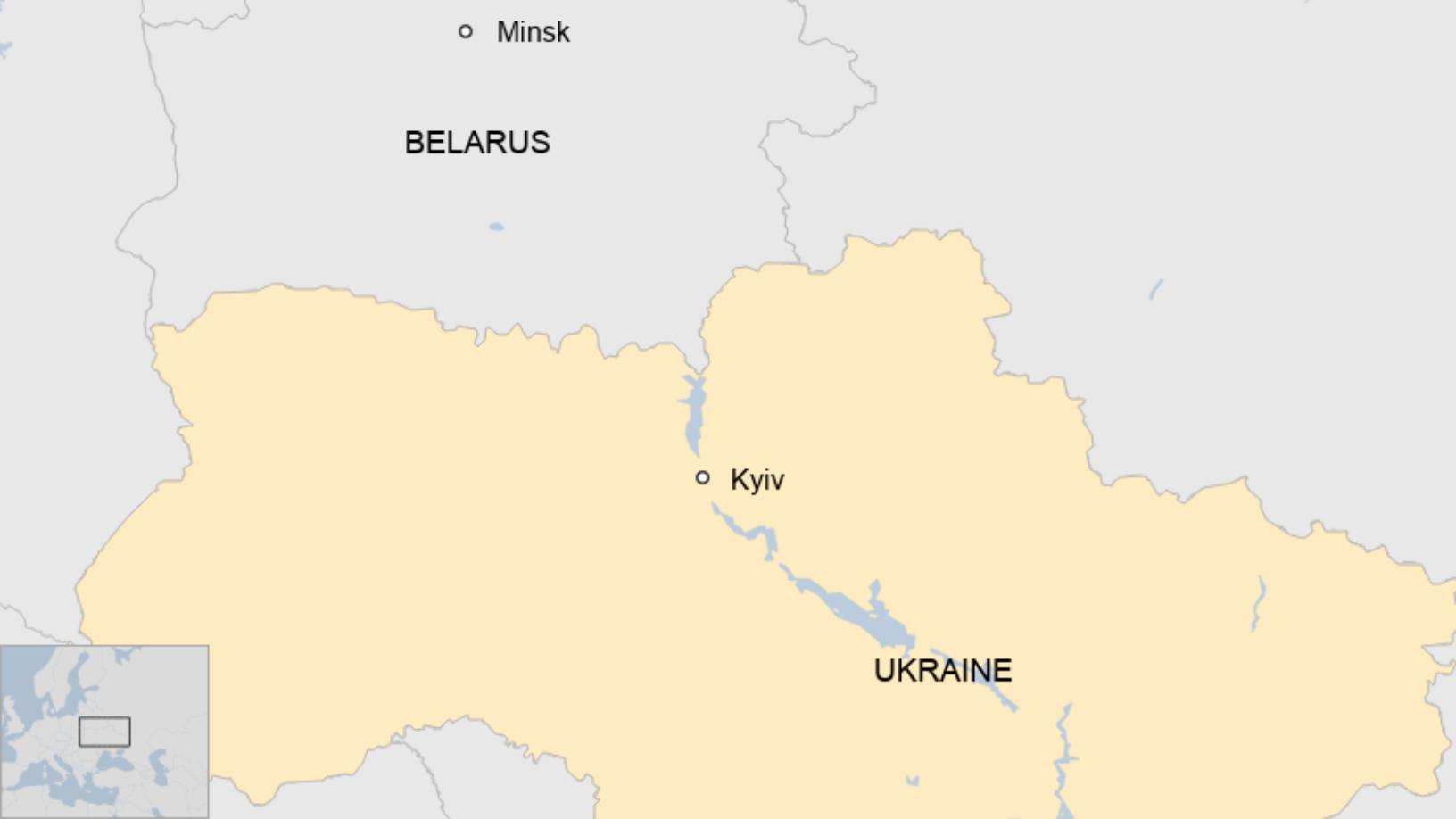 Mr Shishov left his home on Monday morning and it was assumed he had gone for his daily jog as his running gear was not found there later, his colleagues said.
They conducted their own search of the woods where he usually went running. Mr Shishov had felt under constant surveillance since he left Belarus last year, they said.
One colleague, Yuri Shchuchko, told Current Time TV that police said Mr Shishov had marks on his face, suggesting that he had been beaten up.
Mr Shchuchko said Ukrainian security officers and police had privately warned the BHU about threats to activists.
"They said we should watch ourselves because a Belarusian KGB [secret police] network was active here," Mr Shchuchko said.
The BHU said in a statement: "We were warned repeatedly by local sources and our people in Belarus about possible provocations, going as far as kidnapping and assassination. Vitaly reacted to those warnings with stoicism and humour."
On its website, the non-governmental organisation says it provides support to new arrivals in finding accommodation, jobs and legal advice.
At a briefing, Ukraine's national police chief Ihor Klymenko said Mr Shishov was found with grazes on his nose and knee. But the police chief said it was too early to determine whether he had been attacked.
Mr Shishov had not reported his suspicion of being under surveillance to the police, Mr Klymenko said.
Crackdown on opposition
The disputed presidential election last August was the catalyst for a crackdown on opposition to Mr Lukashenko's government. He has been in power since 1994.
Huge protests continued for weeks after the disputed vote, which Belarus dissidents and Western governments say was rigged in Mr Lukashenko's favour.
The protests were broken up brutally by police, and thousands were detained.
The UN and human rights groups say they have many reports of police violence used against protesters, cases of enforced disappearance and allegations of torture.
In recent months, Belarusian authorities have been trying to snuff out remaining dissents, jailing university students and shutting down independent media.
Opposition leader Svetlana Tikhanovskaya claimed victory in the election after standing in place of her politician husband, who was detained in March 2020.
She was forced to flee the country with her children the day after the election, and now lives in exile in Lithuania.
On Tuesday, Ms Tikhanovskaya flew to London for talks with UK Prime Minister Boris Johnson.
Afterwards, Ms Tikhanovskaya said she had been assured by Mr Johnson that the UK would help create "multiple points of pressure" on Mr Lukashenko's government.
This would include assistance for Belarusian journalists forced to flee the country, and for democracy campaigners and charities, she said.
Earlier, Ms Tikhanovskaya said she was "devastated" by Mr Shishov's death and concerned that "those who flee Belarus still can't be safe".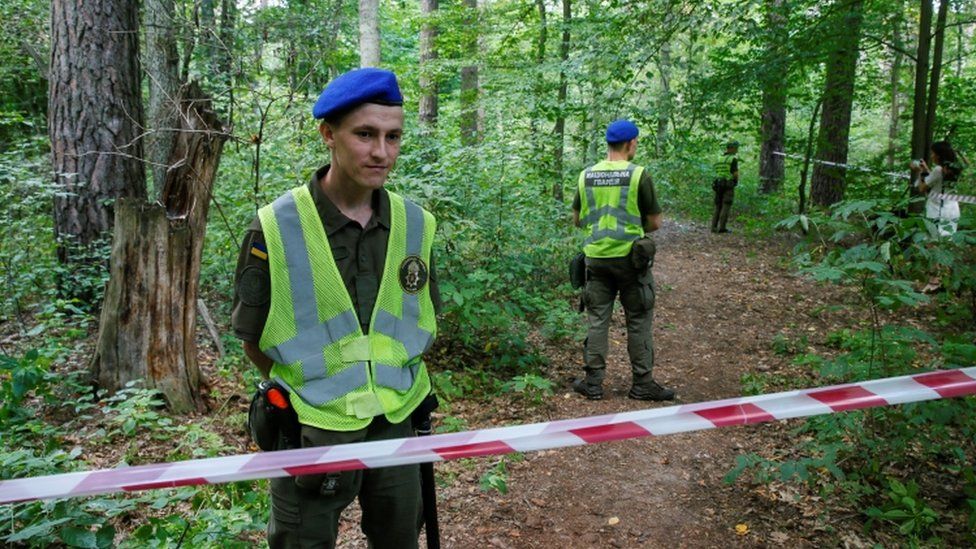 Belarus: The basics
Where is Belarus? It has its ally Russia to the east and Ukraine to the south. To the north and west lie EU and Nato members Latvia, Lithuania and Poland.
Why does it matter? Like Ukraine, this nation of 9.5 million is caught in rivalry between the West and Russia. President Alexander Lukashenko has been nicknamed "Europe's last dictator" – he has been in power for 27 years.
What's going on there? There is a huge opposition movement demanding new, democratic leadership and economic reform. The opposition movement and Western governments say Mr Lukashenko rigged the 9 August election. Officially he won by a landslide. A huge police crackdown has curbed street protests and sent opposition leaders to prison or into exile.
This story was first posted on: https://www.bbc.co.uk/news/world-europe-58065313